Stellar Mentorship Program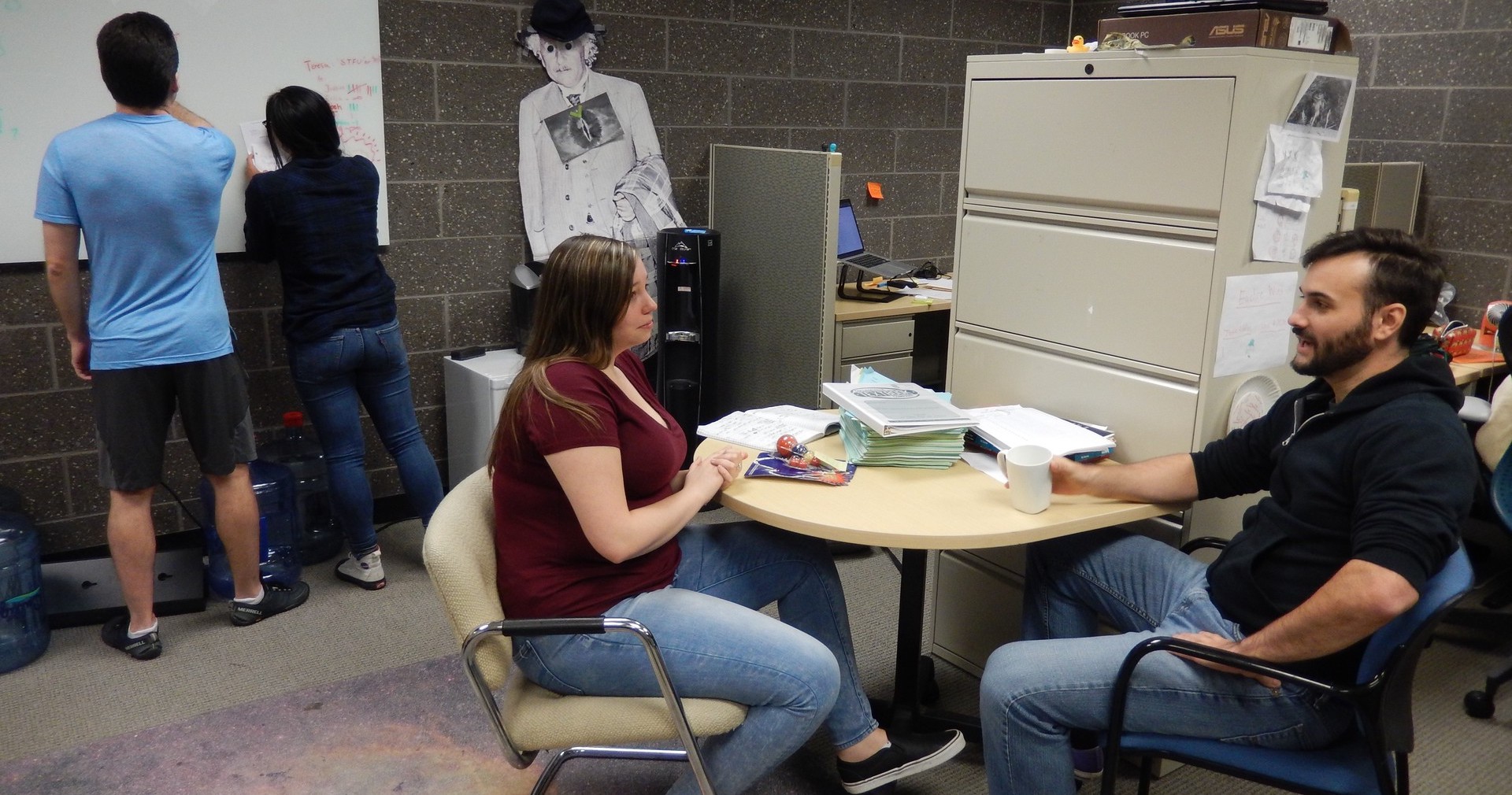 The Stellar Mentorship Program (SMP) provides focused career support for all MSU astronomers—from new undergraduates through faculty—to help them attain their career goals. The SMP also improves communication within the Astronomy group at MSU.
The name comes from analogy with an evolved star, as depicted in the sketch: just as each layer in an evolved star is supported by the heavier layer below it, all members of the astronomy group are mentored by someone at the next higher academic level.
The SMP is managed by three Stellar Leaders: an undergraduate student, a graduate student, and a postdoc. A contact email will be available soon.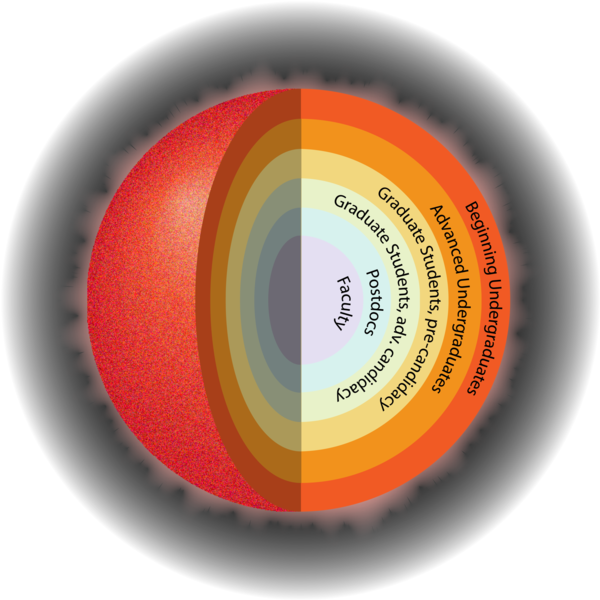 Follow these links for more information.
How do I tell whether I'm a beginning or advanced undergraduate?
You may be unsure whether you are beginning or advanced, and that's okay! As a general rule, if you plan to graduate within three semesters, you are advanced. You are welcome to be in either group, however, based on whose perspective—an advanced undergraduate or a beginning graduate—you feel would best help you achieve your immediate career goals. Please feel free to reach out to the program leaders for more information and guidance.
I'm interested! How do I join?
Undergraduate students— Keep an eye out for emails from the Stellar Leaders! Stellar Leaders will send out e-mails to relevant mailing lists at the beginning of the Fall semester to seek participants for one-on-one mentorship.

Graduate students and postdocs— You are automatically enrolled, and you should be contacted by your Stellar Leader during your first semester at MSU. If you choose to opt-out, you may do so by informing your Stellar Leader.
One-on-one pairings will typically happen in the first half of the Fall semester. You are welcome to contact the program leaders if you have questions.
How is the SMP different from other physics mentorship programs?
This program is tailored to undergraduates, graduates, and post-doctoral researchers in astronomy and astrophysics. If you are a student, you may also receive mentorship solicitations from WaMPS (Women And Minorities in the Physical Sciences). We work with WaMPS to make clear when the solicitation is shared with the SMP or is separate. You're welcome to be in both programs, but mentorship about the unique research and academic careers in Astronomy and Astrophysics is what the SMP is for.
What are examples of career-related topics that I might discuss with my mentor/mentee?
For undergraduate students
Discussing career milestones
Managing courses and time
Adjusting to the University
Minority student concerns
Applying for research positions (including REUs)
Applying for jobs and graduate school
For graduate students
Discussing degree milestones
Discussing long-term career goals
Balancing work and life
Courses
Teaching
Applying for (academic) jobs
Navigating MSU employment
For postdocs
Applying for grants
Developing and managing collaborations
Navigating MSU employment
Improving paper-writing skills
Leading conferences and workshops
Developing teaching and outreach skills
Balancing work and life
Applying for (academic) jobs