Laura Chomiuk receives 2017 Cottrell Scholar Award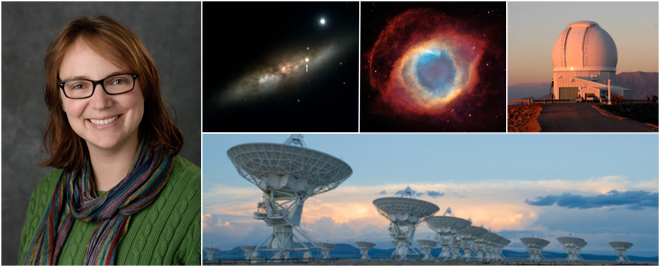 Professor Laura Chomiuk has been chosen as a 2017 Cottrell Scholar by the Research Corporation for Scientific Advancement. The designation comes with a $100,000 award. A total of 24 early career scientists working in chemistry, physics, and astronomy were chosen for this award. Quoting the announcement,
"The Cottrell Scholar (CS) program champions the very best early career teacher-scholars in chemistry, physics and astronomy by providing these significant discretionary awards," said RCSA Senior Program Director Silvia Ronco.
Laura's proposal, "The Physical Drivers of Diversity in Nova Explosions", was one of two astronomy proposals selected in the competition.
Founded in 1912, the RCSA is a private operating foundation that aids basic research in the physical sciences (astronomy, chemistry, physics, and related fields) at U.S. colleges and universities. It supports research independently proposed by college and university faculty members, convenes conferences and actively advocates for science advancement. RCSA is a strong supporter of improvements in science education.